This post is supposed to count for LAST week! Sorry I've been unable to do much blogging lately... but on top of our lives being crazy hectic, our internet has been down! Anyway, I received an amazing unexpected blessing last week. My parents knew that I had been asked to do some photos for a friend's wedding, and they decided that they wanted to invest in me and my pursuit at photography... so they bought me a Canon 40d!!! Yay! I of course will pay them back... its a huge responsibility and I honestly almost threw up when I paid for the camera! I hope I can make them proud. I was able to get the camera just the night before the wedding... so I spent every waking moment trying to learn how to use it. I was only a sort of "second-shooter" for our friend Megan's wedding... so I knew the expectation wasn't too great, but I really wanted to do a great job. I realized that I still have a whole LOT to learn. Anyway, here are a few photos of us from the wedding... they will count for last week's 52 weeks submission!

Thanks to my friend Robin for grabbing the camera a shooting these!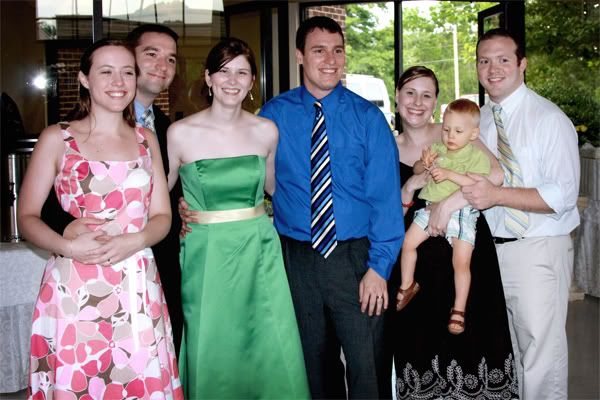 fun group photo with Emily and Seth (my sister/brother-in-law), our great friends Nic and April, and of course the Vias!
I hope to get some of my photos from the wedding up soon! Keep an eye out!