Family Beach Portrait... taken on our last day at the beach!
Thanks to my wonderful sister-in-law, Emily, for taking this for us!
This is my 52 weeks submission for this past week... I will try to get one in for this week as well, but we have to finish packing and moving this week, so I may not have much time for photos!
Also, I can't wait to start looking at all the rest of the MANY photos from the beach... I'll post them as soon as I get a chance!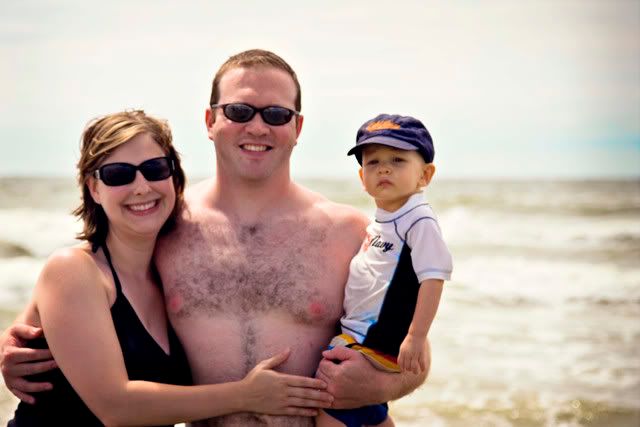 ... and just for fun, here are a few photos of the "faux-hawk" we gave Declan one day after coming back from the beach.