This weekend we visited my family in Wise, Va... and had lots of fun things to celebrate. My brother's birthday was on Thurs., his graduation was on Fri., my grandmother's birthday was on Sat., and Memorial Day was on Monday (my grandad is a WWII vet.). We had tons of fun and honestly, had a difficult time leaving! In fact, the day we planned to leave, we discovered a flat tire, so we stayed one more wonderful day! Here are some photos I took on Sunday afternoon... we played outside after church, ate a wonderful meal off the grill, played board games... and even played Rook with my grandparents until 2am!!! The last photo is my 52 weeks submission for LAST week. I hope to get this week's photo up soon!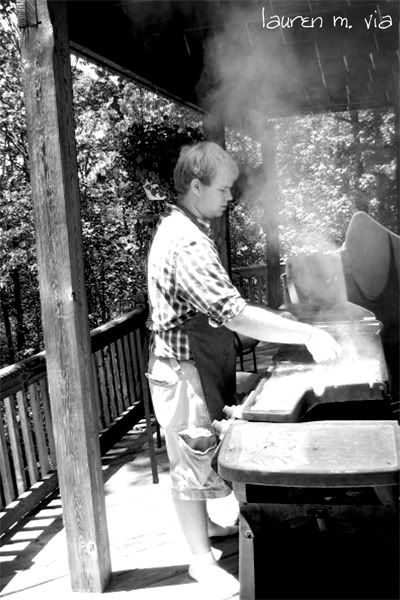 the "grill-master"... (love the socks)!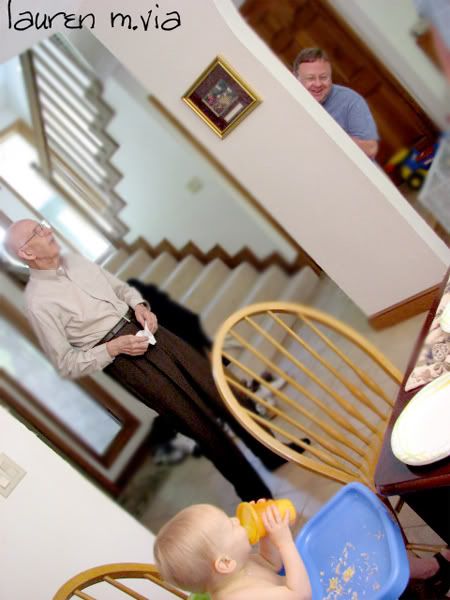 peek-a-boo with Pops!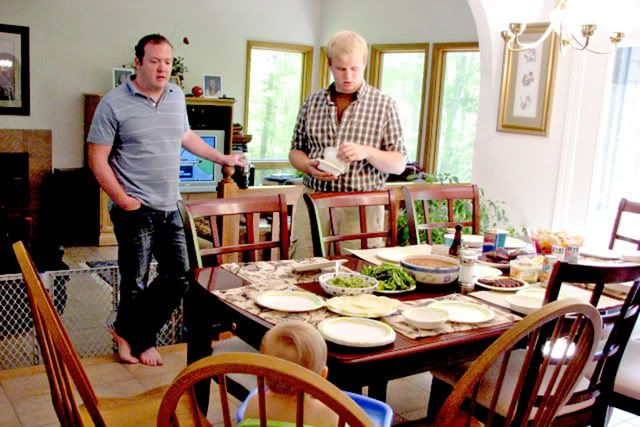 he even sets the table... isn't my brother great!
the YUMMY spread!