This past weekend, just one day after his 18th birthday, my wonderful brother graduated from high-school. I cannot tell you how proud I am of him... and of the amazing young man he has become. God has great plans for him... and I can't wait to watch as he continues to follow the call! He will be attending Carson Newman this fall! I, on the other hand, in the rush of getting everyone's stuff packed and out the door, managed to forget my camera!!! So, I borrowed all of these photos from my Dad! He got some great photos... I'm glad to have them!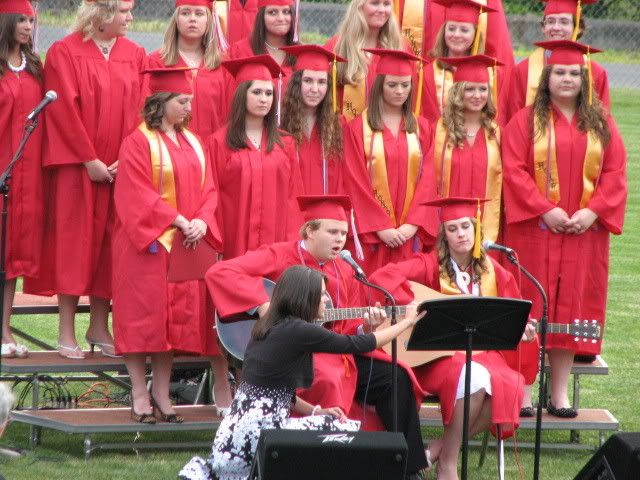 ...ever so multi-talented, Casey and his girlfriend Rachel were chosen to sing for graduation...
they did a beautiful job singing Nickel Creek's "When You Come Back Down"... and yes, I cried!
After their solo, the choir sang a beautiful Irish blessing!
Proud Sisters! (me... and my gorgeous sister, Cara)
Little D... trying to pass the time... and making a fashion statement with Nana's glasses!


Casey and Rachel... aren't they cute! ... and I have to mention that she was Valedictorian! Yay!
My beautiful Mom... the proud Mama... and Nana!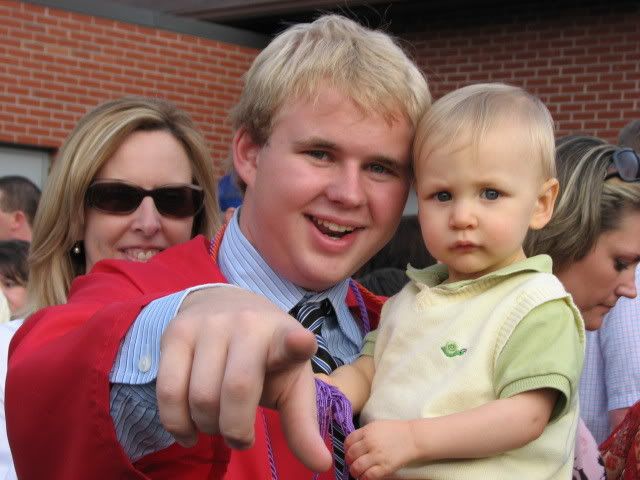 My parent's other son... our friend, Cameron! ... and Salutatorian might I add! Congrats!