This month has been full of great celebrations. We had graduation for our Radford students the first weekend of May. Then, last weekend we welcomed Cara and Tim into the family of Hokie Alumni!!! I'm so very proud of them and really enjoyed celebrating with them. We also celebrated Mother's Day with my Mom and Grandmother on Sunday! It was a great, but very busy weekend!!! I was able to get a few photos from graduation, but they are all very poor quality due to low lighting conditions and lack of time to set up any shots! However, in honor of Cara and Tim, here are a few photos from their graduation! I love you guys... and I can't wait to do that engagement session!
President Steger at the Friday night Ceremony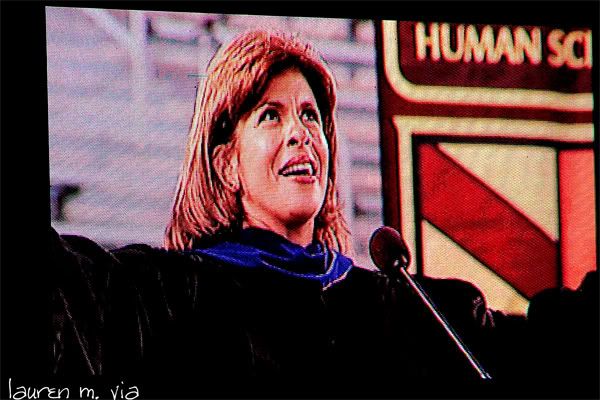 Hota Kotb giving the best graduation speech EVER!
...it may be hard to tell, but this is a photo of hundreds of Hokies jumping to "Enter Sandman," being played from Hota Kotb's iPod headphones during her graduation speech... so cool!!!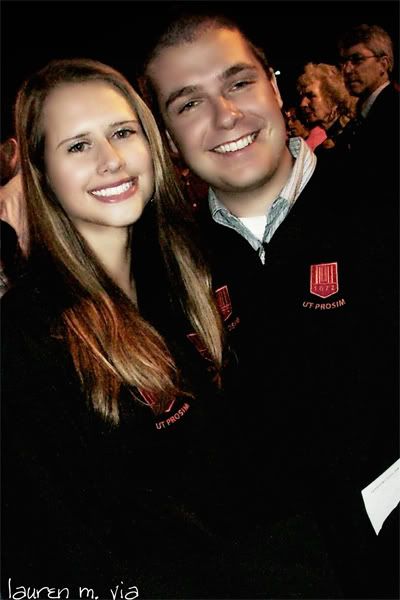 after the Friday night ceremony... aka... the LONGEST graduation ceremony EVER!
Cara... patiently listening during her departmental ceremony on Saturday.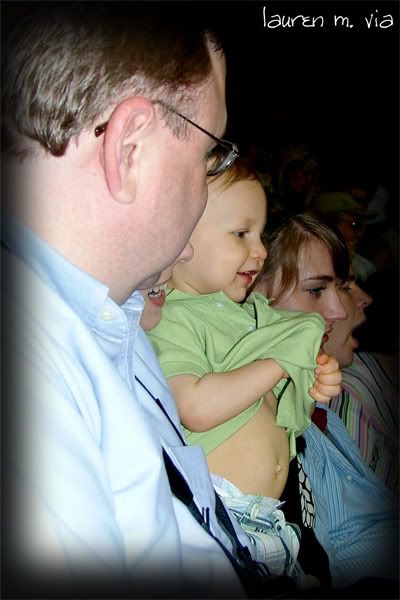 Declan decided that he needed to flash his tummy over and over to every proud attendee of the graduation ceremony! *notice my brother in the background... he looks so enthralled by the speaker... haha!*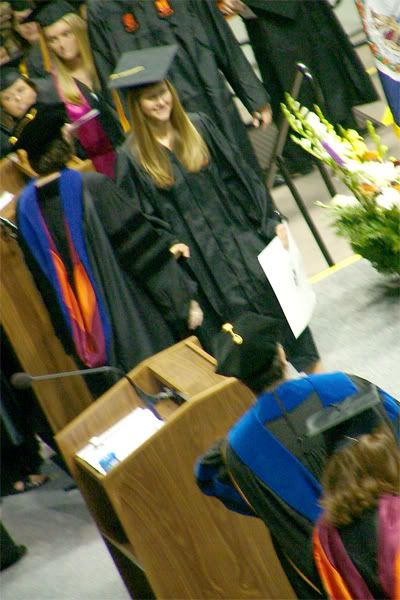 ...a HORRIBLY blurry shot of my sister receiving her diploma! Sorry Cara... its the best I could do!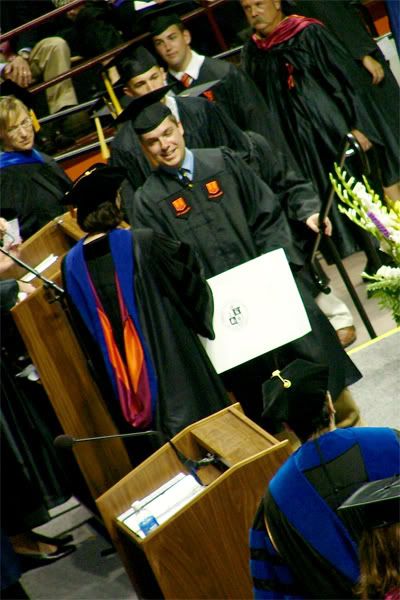 ... and a pretty blurry shot of Tim receiving his diploma... Sorry!