This past weekend we took a little trip with my family to the Smokey Mountains. My grandparents traveled with us and my parents... and my uncle and aunt joined us at the cabin in Tennessee. We had a nice time enjoying the quiet, beauty, and quality time together. Declan had a fun time splashing in the pool that overlooked the mountains, we ate some great meals, and we played a fun Rook tourney(we LOST bad!). The best part was the AMAZING view from the deck of our cabin. The majesty and splendor of our Creator's handiwork was all around us... and I could not help but feel His presence as I gazed out upon the mountains!
On a side note... we actually managed to get a photo of our little family with me in it! I know I've really gotten behind lately with the 52 weeks submissions... but finally here's one! Thanks Mom for getting a quick shot of us before it got way too dark!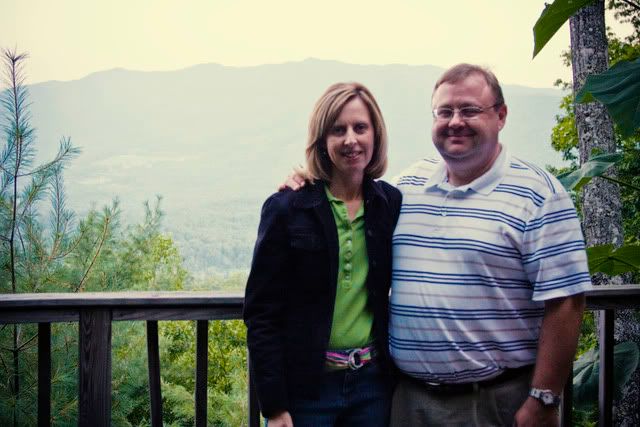 My Mom and Dad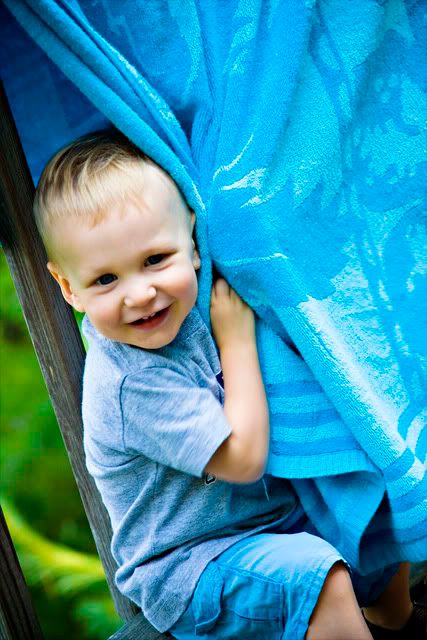 Declan playing peek-a-boo...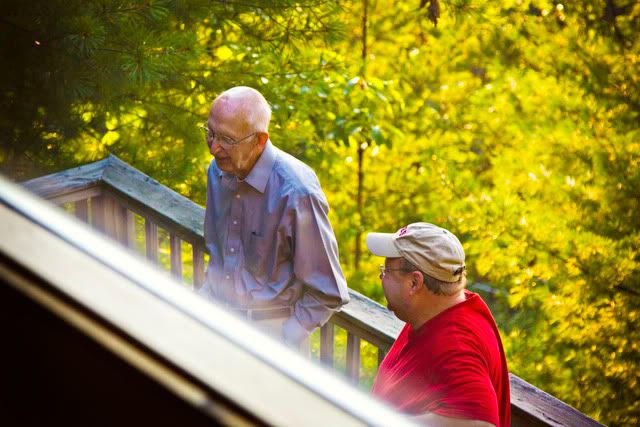 Dad and Grandad chatting on the porch at sunrise!
...below are some photos of the early morning fog in the Smokeys... these were all taken from the porch of our cabin!