Leaving Radford, I headed straight to my hometown of Wise, Virginia. My parents had come to Radford and taken Declan home with them a few days earlier... so I was especially anxious to be home so that I could see his sweet little face. The drive was actually pretty nice, even though I was quite exhausted. It rained a little... but once I was close to home, the rain stopped and the sun and fog made a beautiful combination with the mountains and bright green trees. I stopped a few times when I was closer to home so that I could take some photos of the last bit of the trip.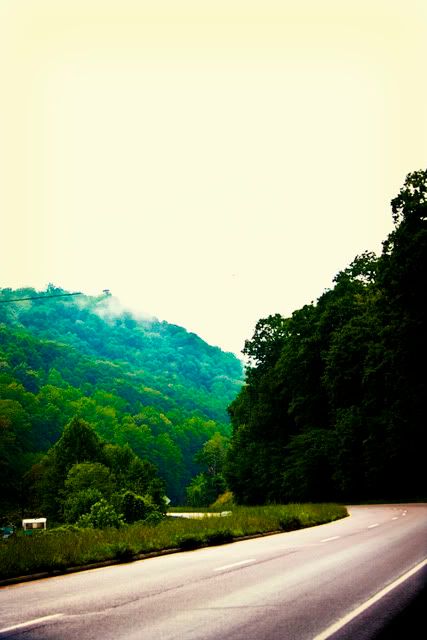 ...just five minutes from home... and i ended up being stopped for over 15 min. at the railroad crossing!!!
...coal train...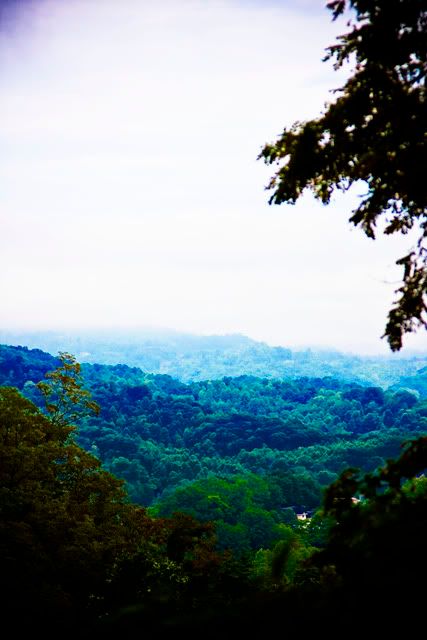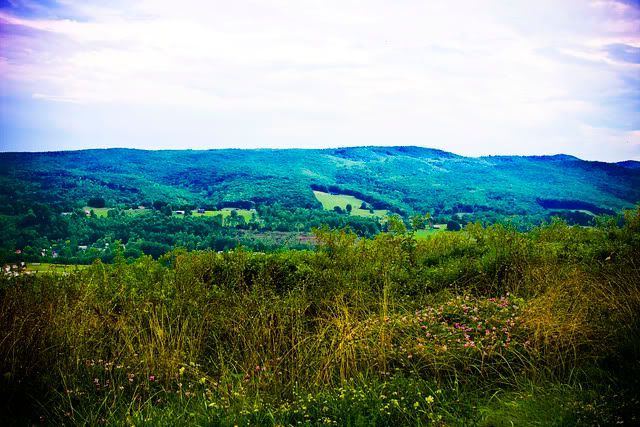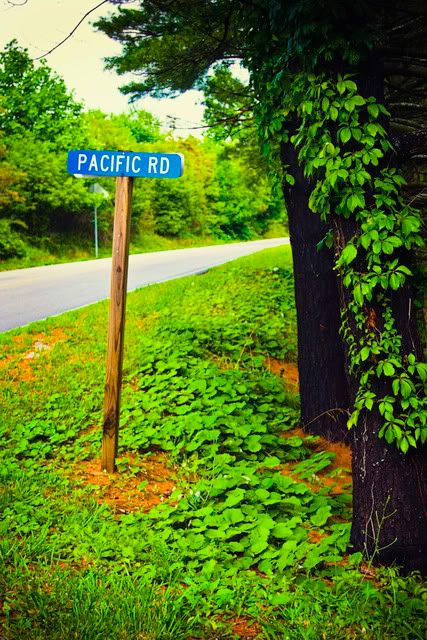 the house... (with my brother's girlfriend's bright yellow car out front!)
...and finally the sight I had sooo longed to see... the face that made it all worth while!!! my sweet little D!!! I was so excited to hold him again!!! How could you not want to be close to a face this cute!!!