A little over a week ago, we said goodbye to the humble home we had made for ourselves in Radford, VA! We are still awaiting the final word on the new ministry opportunity we've been working towards... but our lease ran up at the end of July... so we had to go ahead and move out of our home! Although I had thought that I was SOOO ready to leave, I was met with a flood of mixed emotions as I finally said goodbye to our little house and all the memories it holds. Jimmy and I moved to Radford in Nov. of 2005. In January 2007, we introduced our sweet little "D" to his home with us. Now... a few years later and I hope a bit wiser, we have said goodbye! I will always think fondly on the fun we had there with our students, friends from "N-star" small-group, and of course with our family! We've hosted many gatherings, including a fun Pampered Chef Party... and my favorite... impromptu coffee-talk moments! I truly enjoyed cooking some great meals on my gas range, rocking Declan in his cheery teal and green jungle room (that our small group helped put together), watching movies in our cozy den, entertaining in our cute living room, and cuddling up for Sunday afternoon naps in the bedroom! We had plenty of fun in our lovely yard as well... grilling out, blowing bubbles under the huge shady trees, and taking Declan to check the mail several times a day (one of his favorite things to do)! I won't miss the dust, repairs and discomforts that come with an old, small home... but when I look back I'm sure I'll remember more of the good... and less of the little inconveniences! Aside from saying goodbye to our home... during the moving process I was forced to say goodbye to a few other little treasures. Their pictures are below along with explanations! Hope you enjoy the final shots from our home on Second Street in Radford... I surely enjoyed taking these!
this is what's left of a beautiful clay globe candle-holder I bought from a young boy in Nicaragua... I was so sad that it broke while packing... but I hope to return there one day to buy another!
this picture may seem strange... but it has a special story... this is NO ordinary can of green beans... not long before she passed away, my Mamaw sent me this can of beans... she told me that she was getting too old to keep canning, but that she wanted me to have her VERY Last can of green beans (my favorite)... she unexpectedly passed away not long after that... when Jimmy and I were married and moved in together, I couldn't bear to part with this treasure, so I packed it up and brought it with me... when we moved this time, however, I realized that it was time to let go... so I took this photo to remember this special gift and will display it proudly as "artwork" in my next kitchen!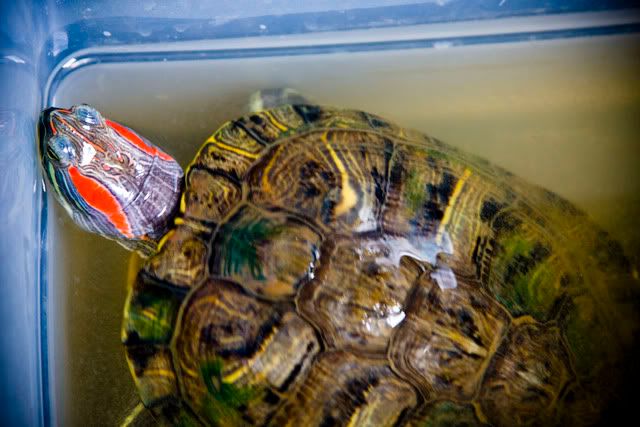 we also decided to say goodbye to our pet turtle, Splash! one of Declan's first words was turtle, and although we love her, we decided that for Declan's health and safety and for Splash's well-being we should let her go... Jimmy took her down to the New River and released her into the "wild."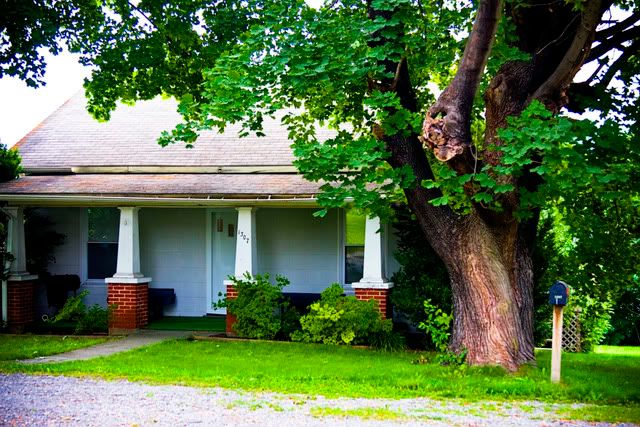 the front of our home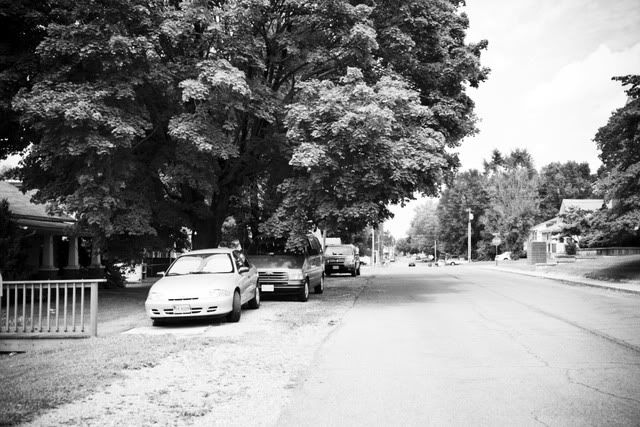 "the street we live on" (a little sesame street reference!)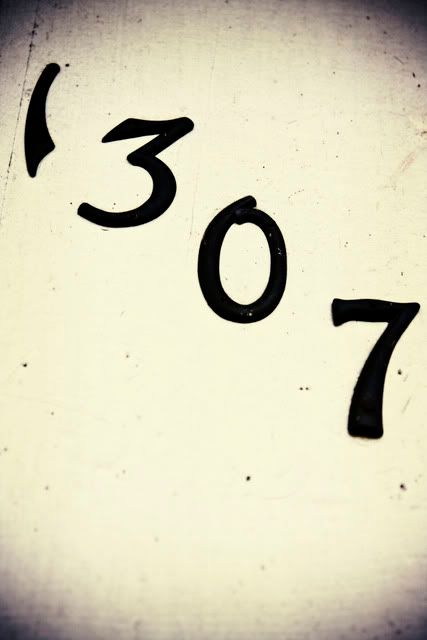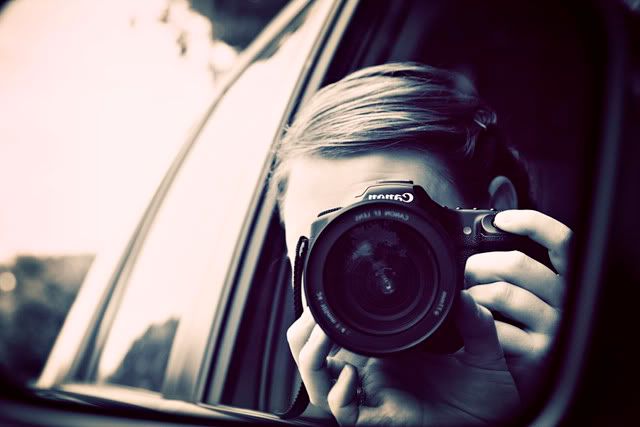 self-portrait...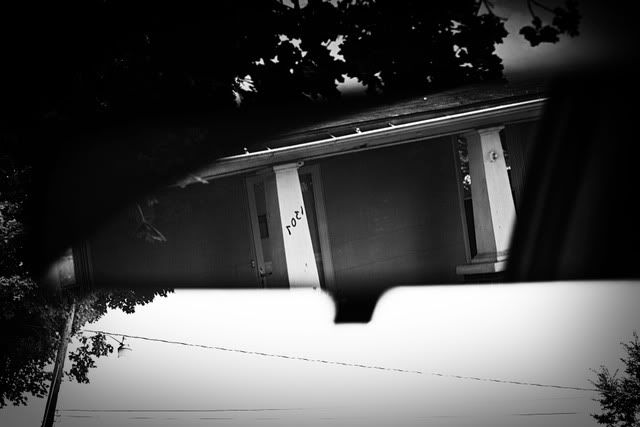 last glimpse out the rear-view mirror
all signs pointing to a fresh new start!


...TO BE CONTINUED!