As a member of the OSP network... I have the opportunity to learn about and view the work of photographers from all over the place! I've noticed that there seem to be tons of photographers from VERY warm places! It must be so nice to never have to worry about cold weather before an event or photo shoot... I'm checking the weather right now for my wedding this weekend... the high will be a lovely 34 degrees! Anyway, I look forward to learning how to make the most of the cold winter months and I hope to have tons of fun this Saturday! At least it will be sunny and bright!

And just for fun... I left my water bottle in the car the other night... when I got in the next morning the whole thing was frozen solid! After several hours inside, there was still a pretty large hunk of ice inside! I don't know why, but I thought it made for an interesting photo! Thanks for bearing with me on this random... and possibly ranting post!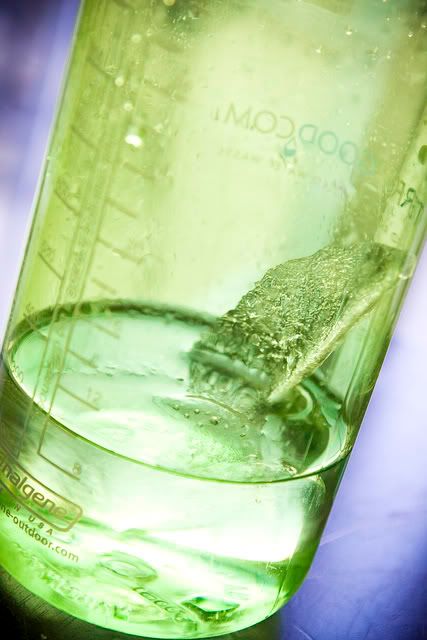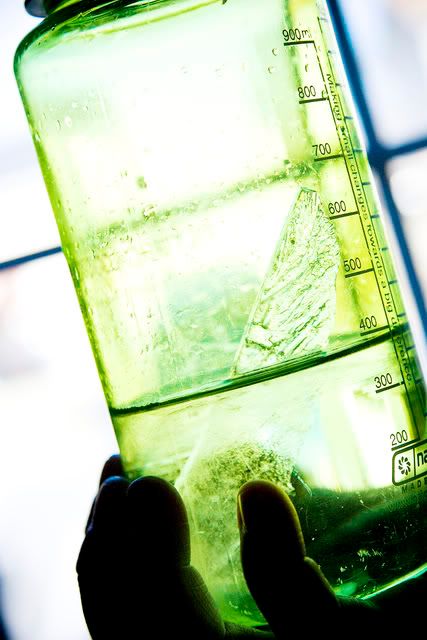 thanks to my hubby Jimmy for humoring me long enough to hold up the bottle so i could take a photo!